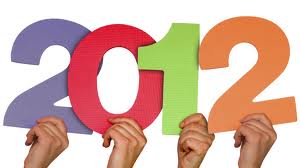 As the days grow longer, we are anxiously awaiting to serve you, your families and friends. As Managers; we have the immense responsibility of assembling a top notch team.  Our servers must not only be capable of serving you efficiently, but also being able to create an enjoyable & memorable dining experience. And our kitchen staff must be able to create delicious, mouth watering food each and every time. No pressure right?
For the upcoming 2012 season, I can tell you that we are very excited to have many of our previous front line workers returning as well as a few new faces joining our family. Our management team and family is excited to be back and ready to put in the hard work that is needed to provide you with a unique dining experience you will never forget. We welcome back Cheryl Doyle as our main hostess – she is always calm and collected even on the most stressful of days. Margie MacDonald & Linda Stavert are back in the gift shop to answer any questions regarding our products, your travel plans or just a quick chat.
Returning as part of our morning staff this year is our long time Queen of the Pies, Joan Blanchard. Joan recently was awarded the 2011 TIAPEI Hospitality award for Queen's County for her many years of service behind the scenes.  Working hard at making our delicious & addictive rolls & bread is Baker Charles Gibson returning for his second season with us. Rounding off our Baking department, we welcome Tara Wesenburg, a new graduate from The Culinary Institute's Pastry Arts Program.
Our kitchen would not be the same if it wasn't for our soup and chowder expert Linda Jackson. Linda can peel a potato in a blink of an eye, and makes even the hardest of tasks look easy. She puts it all together and creates our potato salad, fabulous chowder and soup which simmer and cook all day awaiting for you to come and enjoy a cup or two.
Stay tuned to find out who else is working their magic to ensure you enjoy every morsal….