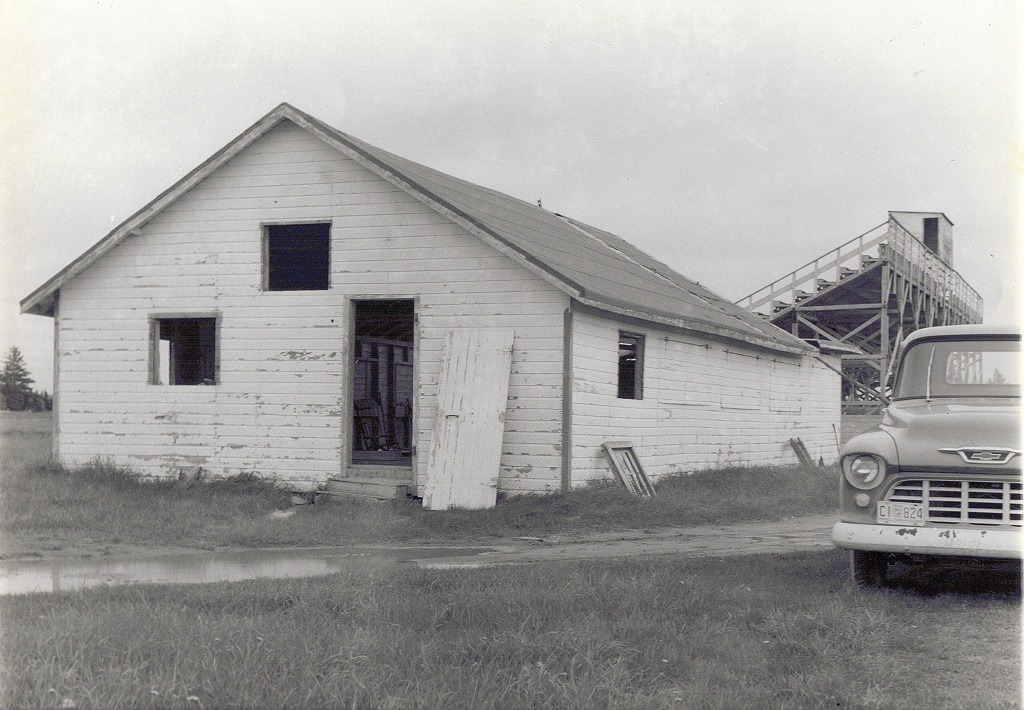 1957
To understand how New Glasgow Lobster Suppers became what it is today you have to go back to the beginning before there was ever even a thought of a place such as this.
In 1957, The New Glasgow and District Junior Farmers Organization consisted of 36 members between the ages of 21 and 31.
This group focused on farming practices, entrepreneurship and of course community living. Their weekly meetings were held either at a member's home or local community building. It was decided that a permanent meeting place should be established within New Glasgow. During the search, a member was quoted as saying "I saw an article in the paper yesterday and there is a building for sale – a canteen at The Cove head Track." The building no larger than 25'x50' and for $210 dollars; they felt this was quite the bargain. The building was then moved to its current location, a piece of property donated by one of the members.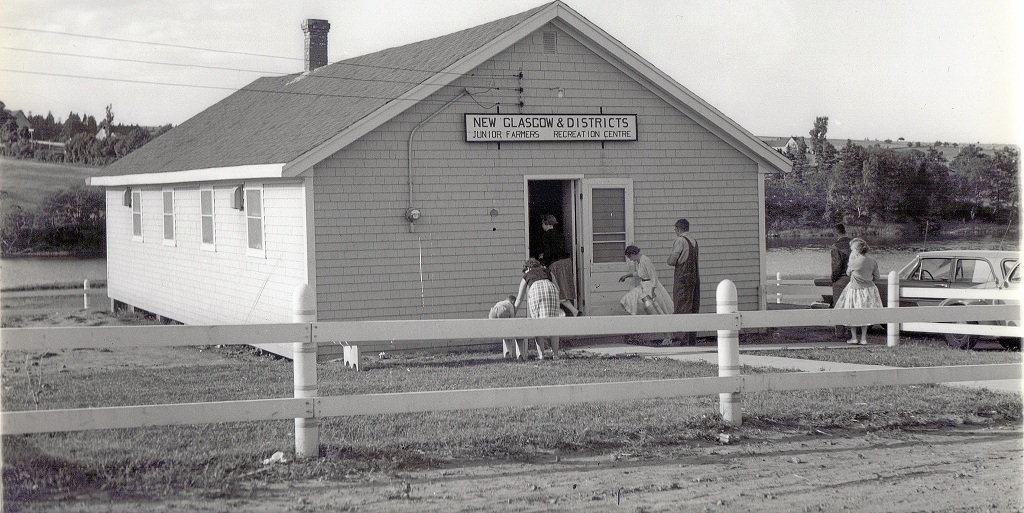 June 24, 1958
The first lobster dinner on Prince Edward Island was served as a fundraiser for the New Glasgow and District Junior Farmers Organization. The building had no kitchen and no on site wash room facilities. All the food was prepared elsewhere and brought on site. The first customers had to wait in their car as temporary steps were constructed for them to enter the building.
Inside, the bare studs of the walls were showing, the tables were plywood doors which were laid flat on saw horses and the seats were long benches. Along with this country atmosphere was the simplicity of the meal, a cold lobster, homemade rolls and potato salad as well as fresh desserts; served by the Junior Farmers. The meal was followed by a dance. Sounds like a wonderful meal at a reasonable price of $1.50 per person with all $260 dollars raised going to the Junior Farmers Group.
1963
Over the next few years, The Junior Farmers continued to utilize their new building for community gatherings, Blood donor clinics, weekly dances and the occasional lobster supper fundraiser. In 1963, the increasing interest of that first meal led to adapting to meet the public's need. This meant making the dinner a weekly event therefore increasing the fund-raising event even more.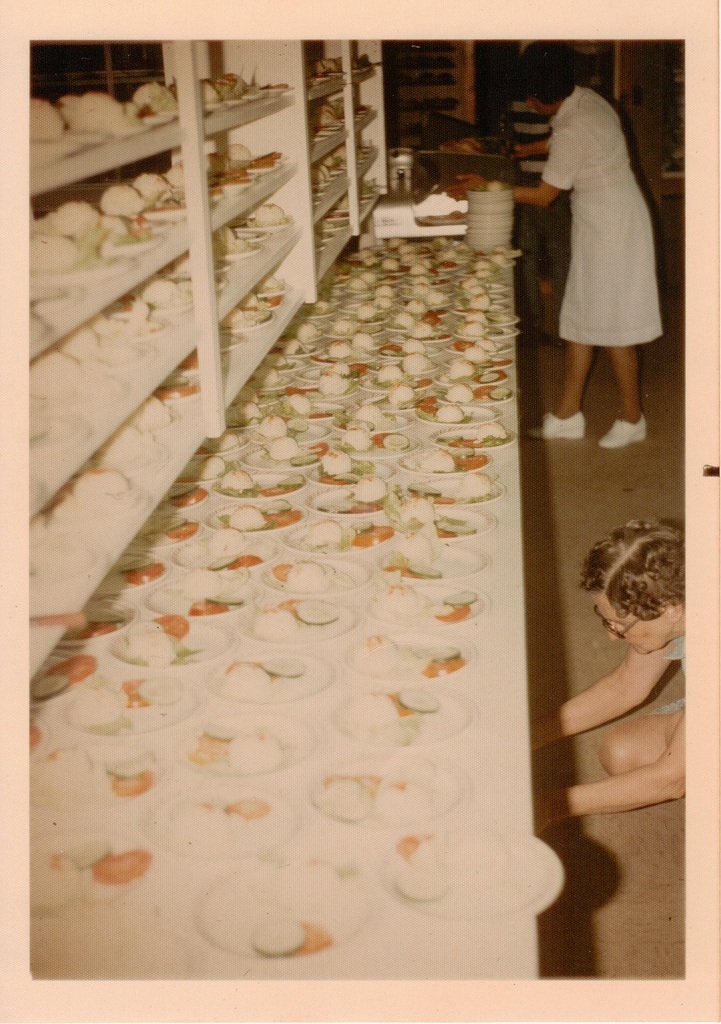 1970
Demand for the lobster dinner was so great that the organization decided to serve the public 7 days a week.
1972
Twelve of the founding Junior Farmers purchased the ownership and began a new stage, no longer a fundraiser but a business.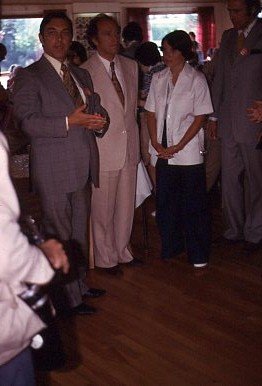 1974
Re opening of Clyde Room 1974.
In 1974, an expansion was made that enabled the hall to seat up to 400 people. The ribbon cutting ceremonies were held and the expansion was officially opened by Premier Alex Campbell, Prime Minister Pierre Trudeau and his wife Margaret – as a personal favor to Ralph Dickieson (co-owner).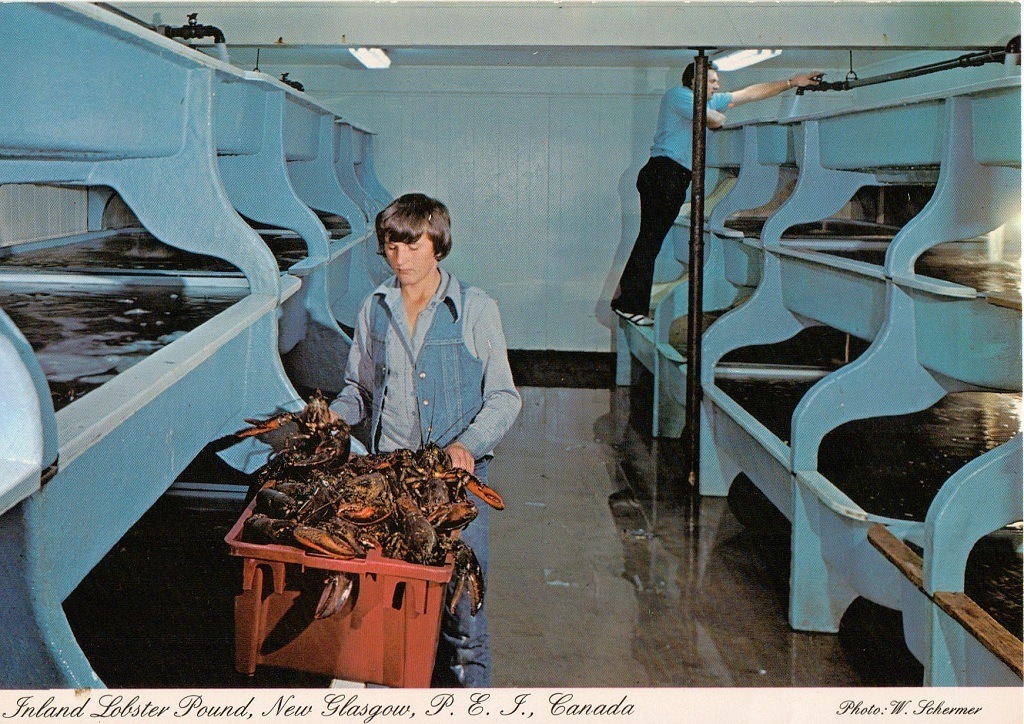 1975
The first inland lobster pound was established using wooden tanks. The following year the wooden tanks were switched to fiberglass tanks. Being inland and lobsters requiring salt water, special accommodations had to be made. Water would be hauled from the nearby harbor and held in an underground tank that was refrigerated and circulated throughout the fiberglass tanks.
In addition to this a cultural display room was added to enable the customers to view the lobster pound and educate the diners on these incredible crustaceans.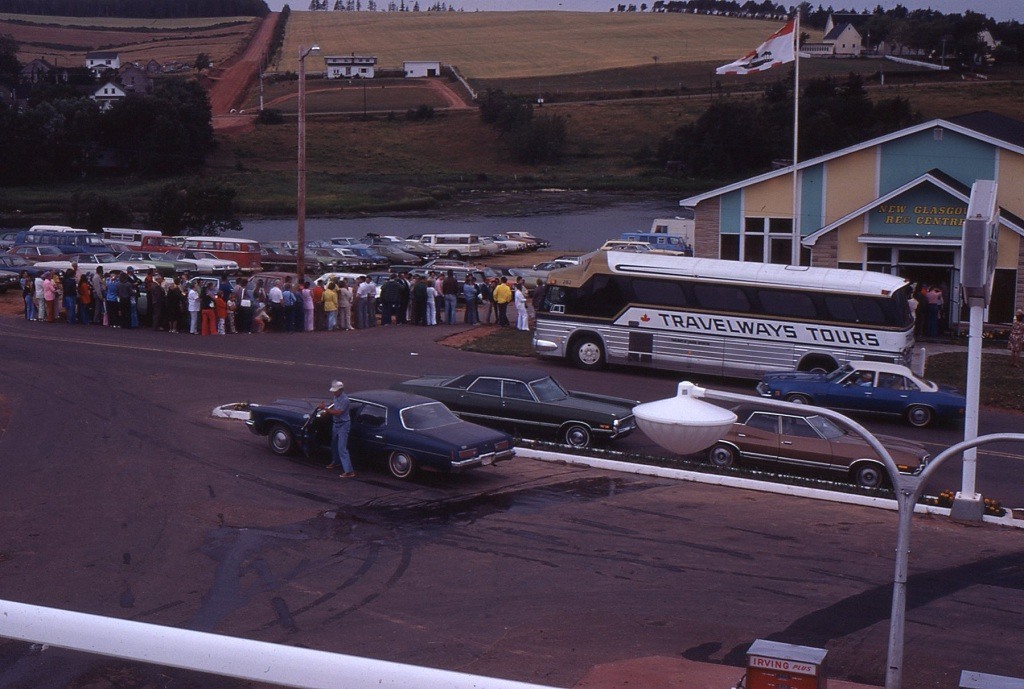 1979
A record was made with the number of people who ate at the restaurant. During one week alone the average crowed per day was 1250 people. During that very same week New Glasgow Lobster Suppers experienced their largest day to date, serving 1470 people in one day.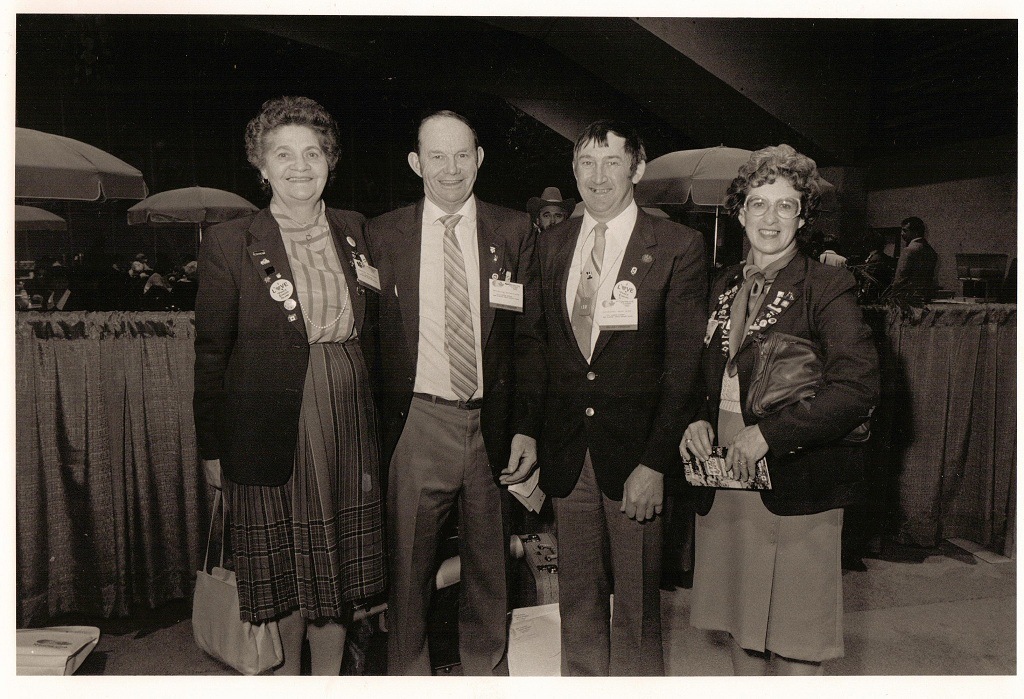 1980
In 1980, ownership decreased once again leaving only four of the original founding members to carry on the lobster suppers' tradition. These owners were: William & Thelma Nicholson and Sterling & Jean MacRae, all of whom are still the owners today.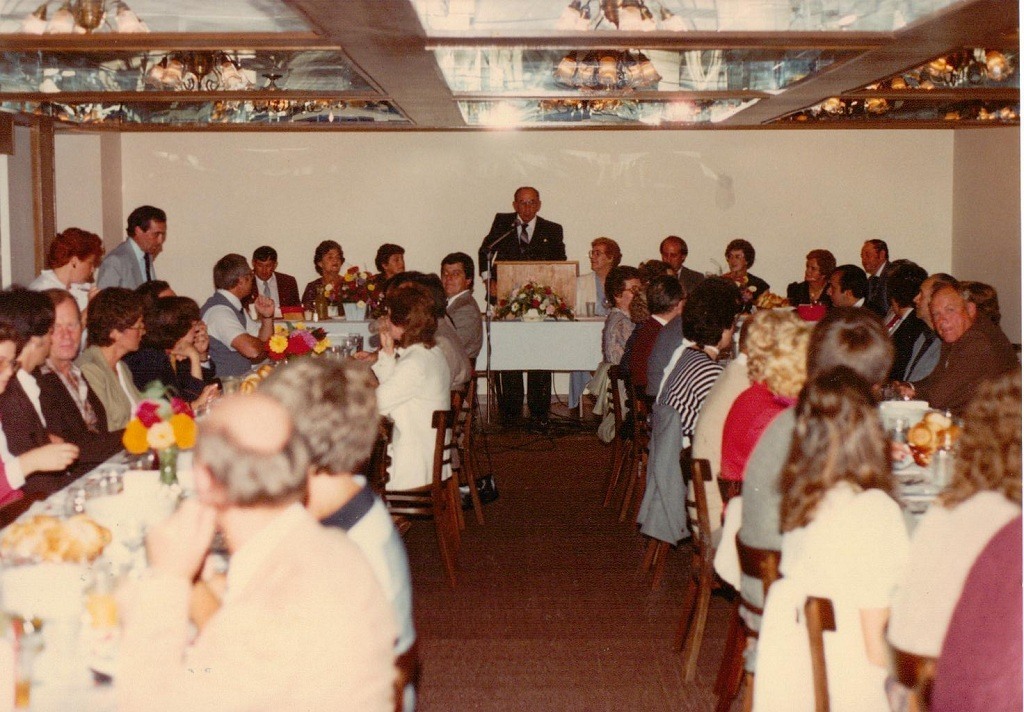 1983
During the 1980's The Atlantic Canada Opportunity Agency was giving financial aid in the form of grants to up and coming entrepreneurs like the founders of New Glasgow Lobster Suppers. This money helped the restaurant expand an additional two more times. Once in 1983 when the lower level "Glasgow Room" was added, this sat 60 people.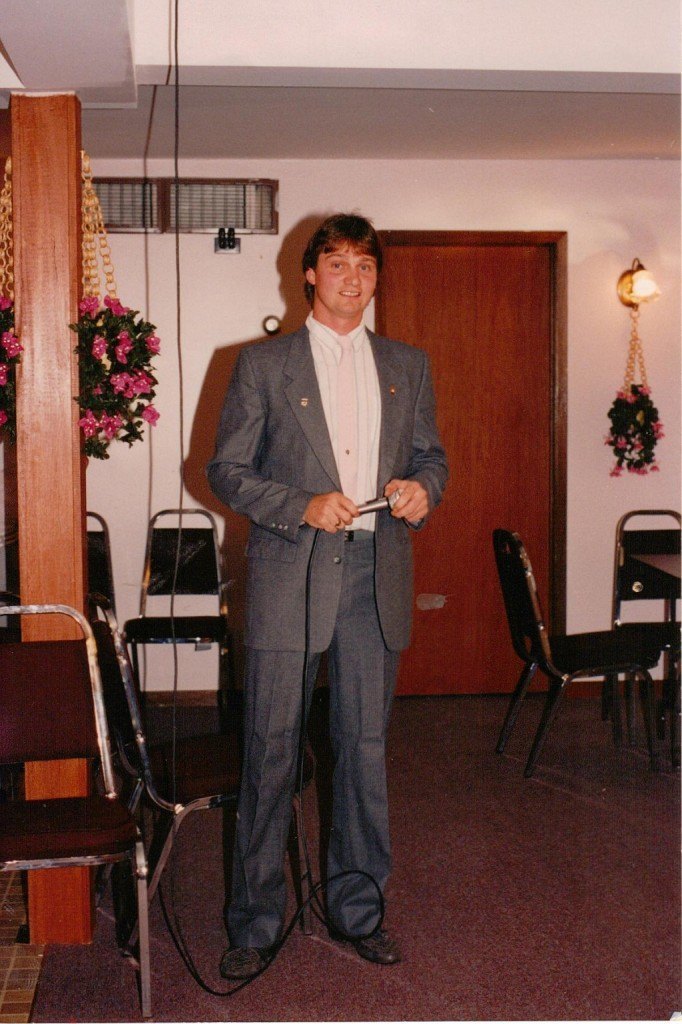 1989
In between expansions in 1988 New Glasgow Lobster Suppers celebrated their 30th anniversary introducing their new Restaurant Manager Carl Nicholson (son of William & Thelma) who was taking the place of retiree Ralph Dickieson.
1989
In 1989 the "Glasgow Room" was expanded; allowing for 175 seats. In doing so the cultural display room was closed and the lobster pound was moved and upgraded enabling them to hold upwards of 20,000 pounds of lobster.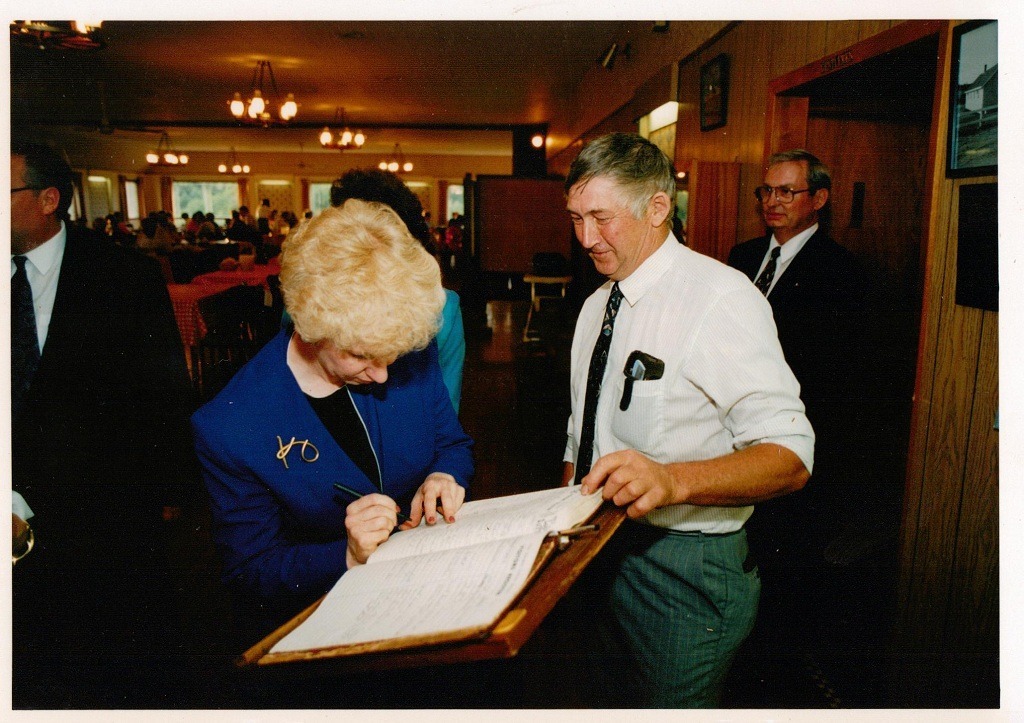 1993
Canada's first female Prime Minister Kim Campbell visits Prince Edward Island and joins us for dinner. Signing our Guest Book with Owner Sterling MacRae looking on.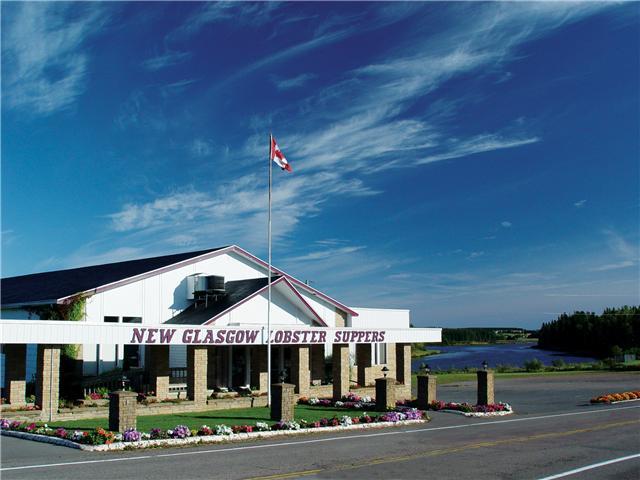 1997
Throughout the years New Glasgow Lobster Suppers have been recognized by numerous influential people, travel magazines, newspapers but mostly by their community. In 1997 they were awarded The Tourism Operator of the Year from The Tourism Industry Association of PEI. The following year marked their 40th season, a celebration was held honoring all past and current owners for their dedication and hard work.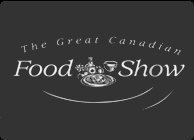 1999
In the summer of 1999, New Glasgow Lobster Suppers were privileged enough to be chosen to be the featured on "The Great Canadian Food Show". Filming took 3 days; editing took months.
This ½ hour program aired in February 2000, creating free advertisement for the restaurant and increasing the public awareness level in regards to their knowledge of the business and what happens behind the scenes.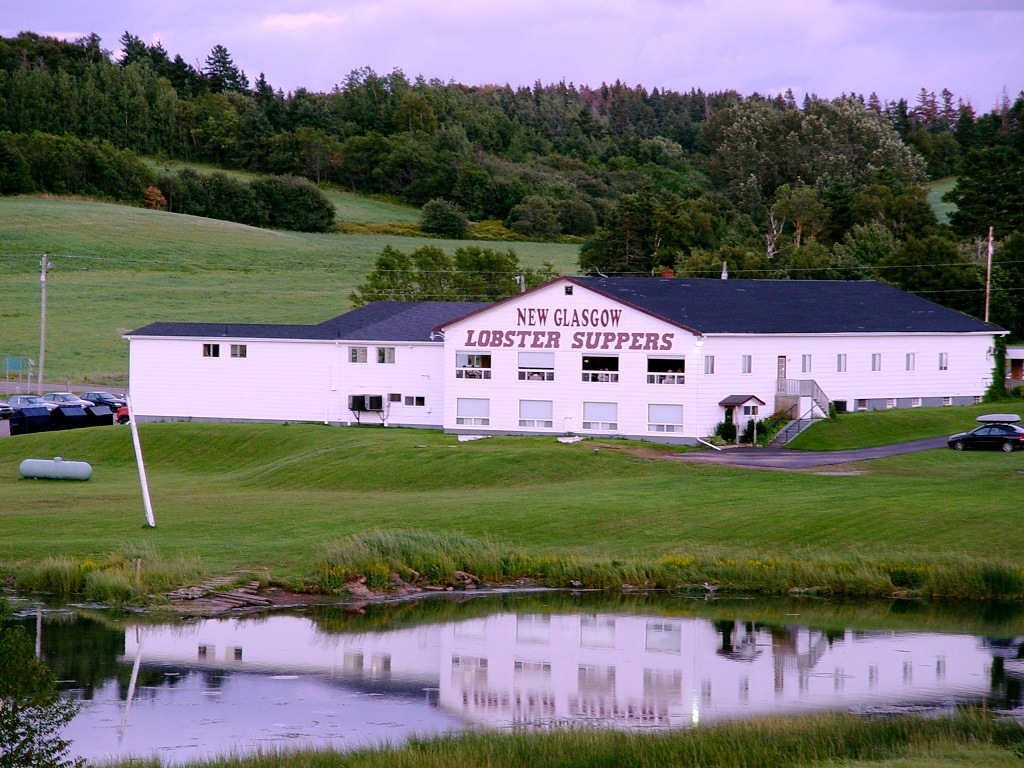 2002
In 2002 the village of New Glasgow was featured in Harrow-smith Country Living Magazine as one of ten of the prettiest little towns in Canada. The article also went on to mention New Glasgow Lobster Suppers as one of the major attractions in the quaint little village. Nearing the end of the 2002 season, New Glasgow Lobster Suppers was once again put in the lime light for an ATV Travel Television Show. "Suite and Simple PEI", featured The Lobster Suppers as "more for your money type of dinner", which aired in early 2003.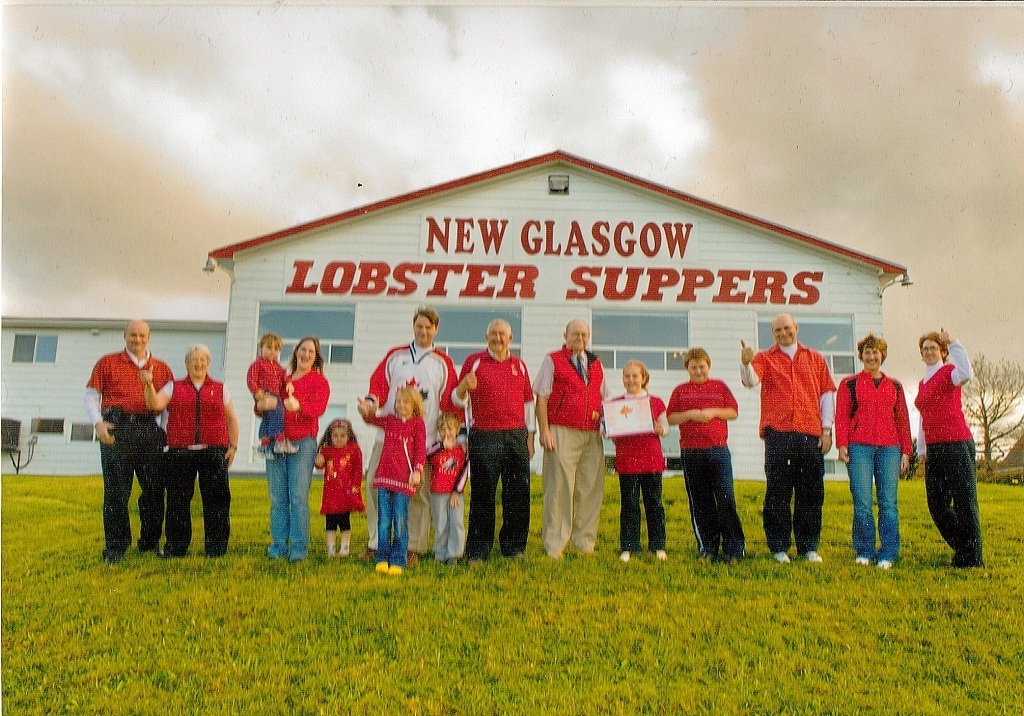 2008
Celebrating 50 years in Business! The week of our anniversary we gave away a lobster meal for the original price of $1.50 to every 50th person in the door. Also received recognition as a Finalist for The Charlottetown Chamber of Commerce President's Excellence Award for Customer Service.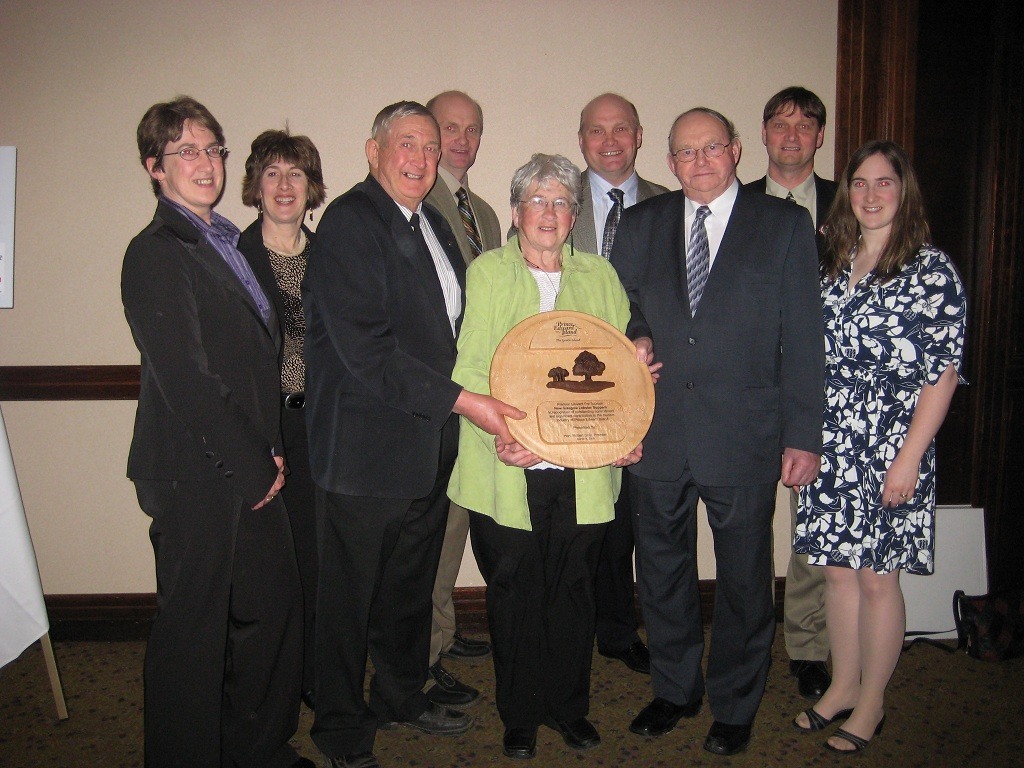 2009
New Glasgow Lobster Suppers was Awarded the 2009 Premier's Award for Tourism
"The Award is a token of our Province's appreciation in honor of New Glasgow Lobster Suppers and their hard work over the last 50 years in business," said Minister Docherty. "Premier Ghiz felt it was a natural choice to select New Glasgow Lobster Suppers for the 2009 Tourism Award. It's the perfect opportunity to recognize the outstanding and significant work by both Nicholson and MacRae families, and their contribution to the industry."
The work of these individuals has reached not only the plate but also the hearts of many visitors and Islanders alike — and has become part of the fabric of a PEI vacation. The New Glasgow Lobster Suppers built its business around a community-based atmosphere by providing hundreds of Islanders with employment, purchasing local food products, and opening its doors to support several local fundraisers.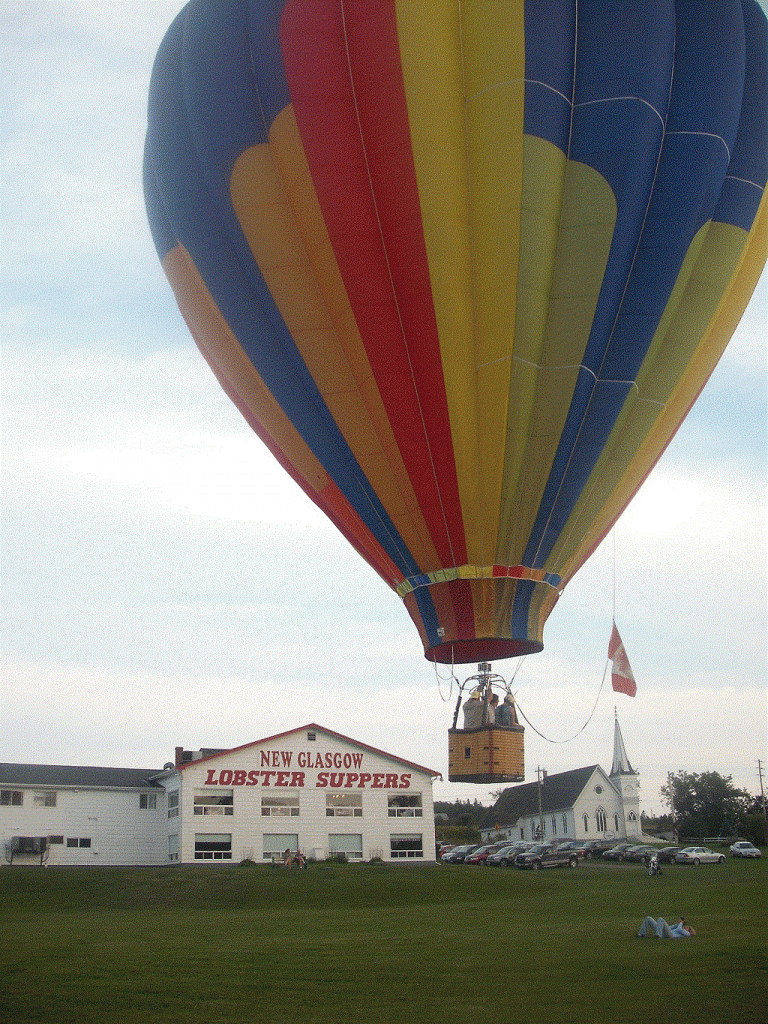 2010
In 2010 New Glasgow Lobster Suppers made their debut on CBC airing our first ever commercial on television. The New Glasgow Lobster Suppers now is still owned by William and Thelma Nicholson and Sterling and Jean MacRae, two of the original founding couples. This family-operated business recently welcomed a third generation of family members to it's management team, Erin MacRae-Forrest (grand-daughter of Sterling & Jean) who takes on the role of Dining Room Manager and her husband Mike Forrest as Kitchen Manager.
2012
During the summer season of 2011 – we were approached by the producers of a new show called "You Gotta Eat Here" on the Food Network.
The film crew visited with us for 2 days, and showcased the best of what we have to offer as well as a few laughs behind the scenes. The show aired June of 2012 on The Food Network and has been replayed numerous times. Since then You Gotta Eat here as produced a recipe book featuring the recipe for our famous hot and delicious home made rolls! We are looking to have the book available for sale in our gift shop in 2013.
Also in 2012 we nominated long time employee and friend Joan Blanchard (otherwise known as Queen of the Pies) for the Tourism Industry of PEI's Queens County Hospitality Award. This is awarded to an employee who has demonstrated outstanding hospitality and whose personal achievements have aided a particular establishment. We were thrilled when Joan was awarded with this honour. Joan has been working behind the scenes baking her delicious pies including the famous "mile high lemon meringue" with us since 1976 and has certainly earned the right to be recognized!

2013
We celebrated 55 years! From that first day back in 1958 to now – many things have changed but our love for the hustle and bustle of the business and the happiness of our clients still remains stronger than ever. Thank you to everyone who has supported us through out the years and we look forward to serving you in the many years to come.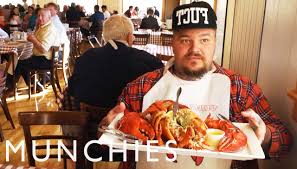 2014
During the summer of 2013 – we were visited by none other than Matty Matheson & his film crew from the program Munchies on VICE. It was definitely a visit to remember! Aired in 2014 we were part of the series "Keep it Canada" with host Matty Matheson.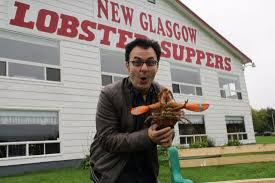 2015
We were once again featured on The Food Networks "You Gotta Eat Here" in a special Legends edition. In which Host John Catucci shared some of his favorite restaurants – including us! "If it ain't broke, don't fix it! These legendary spots have been doing it right for generations, and John wouldn't change a thing!"
2016
An end to an era, after much deliberation the decision was made to close our gift shop. The space was renovated into a lounge area for diners to enjoys a beverage while they wait. The same year Manager – and now known as Chef Mike Forrest received his Red Seal Accreditation.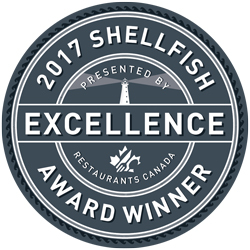 2016
New Glasgow Lobster Suppers was Awarded the Restaurants Canada 2017 Shellfish Excellence Award. This award honours a PEI operator that has demonstrated a significant commitment to the quality, service, promotion and sustainability of shellfish.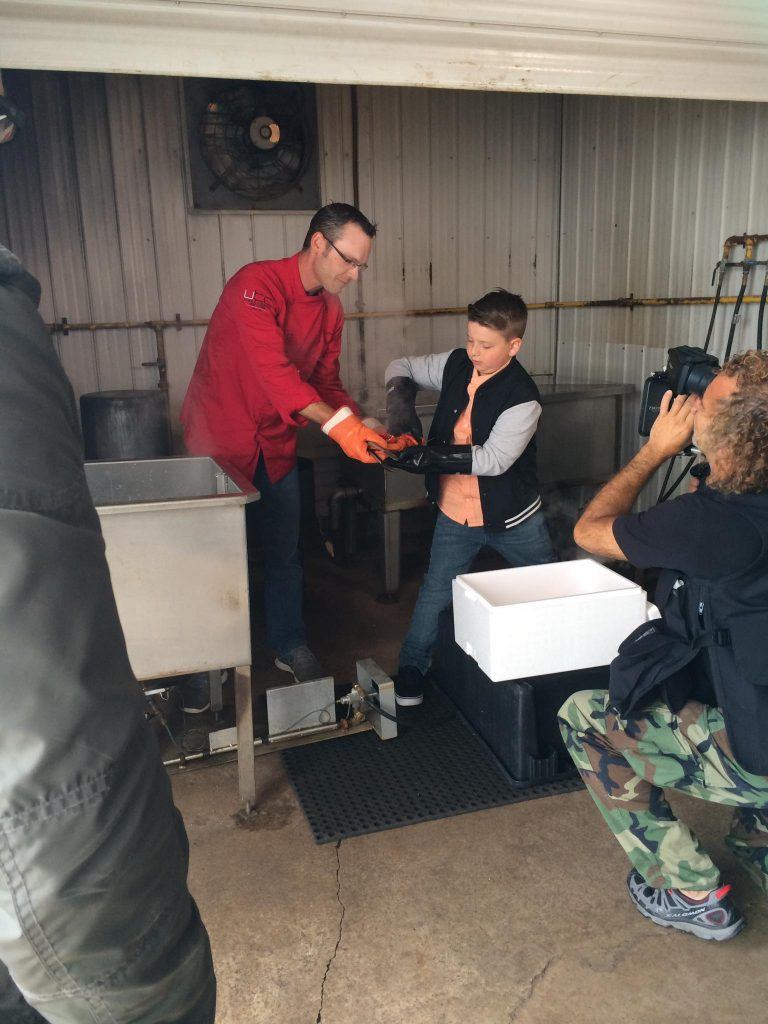 2017
In the summer of 2016, we were approached by a new kids show on TVO kids. This new action show called Kid Diners follows these 2 young hosts ( Aynalem and Xander) while they travel across Canada, cooking with Chefs including Chef Mike Forrest from New Glasgow Lobster Suppers! Aired in 2017, Chef Mike & Xander go fishing, cook lobster and Xander eats his very first lobster.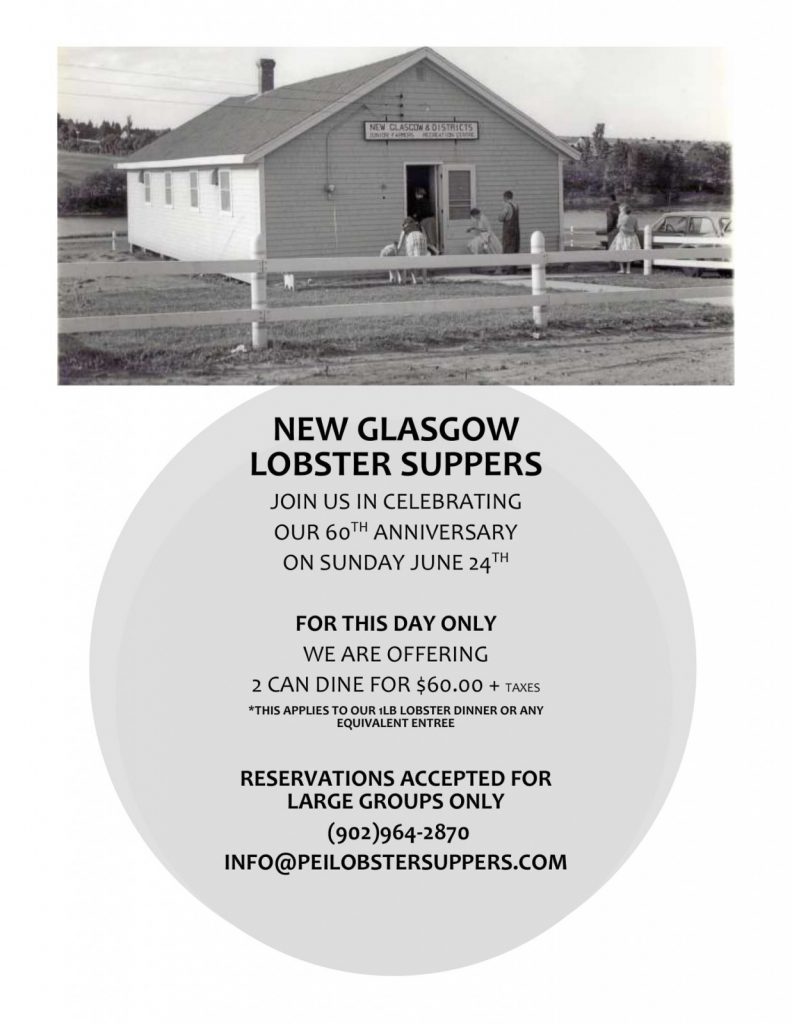 2018
1958-2018 what a milestone! 60 years since we started as a fundraiser for The New Glasgow Junior Farmers turned into an Island tradition for Islanders and visitors alike.
Thank you to those who invested their time and energy into creating an event that has flourished over the last 60 years. We would not be what we are, had it not been for those founding members & their families. Thank you to the incredible staff we have had the pleasure of working with over the years, our amazing suppliers and to our customers who show their support on a daily basis.
Another milestone that happened in 2018 was our GM Carl Nicholson was awarded The Lieutenant Governors Award from TIAPEI for his significant contributions to the development of tourism on Prince Edward Island.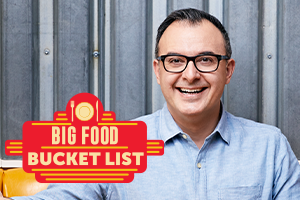 2019
Food Network Canada editors announced their bucket list of their favorite restaurants from across Canada and WE made the list! And our friend John Catucci host of The Food Network's Big Food Bucket List dropped in for a visit while on the Island.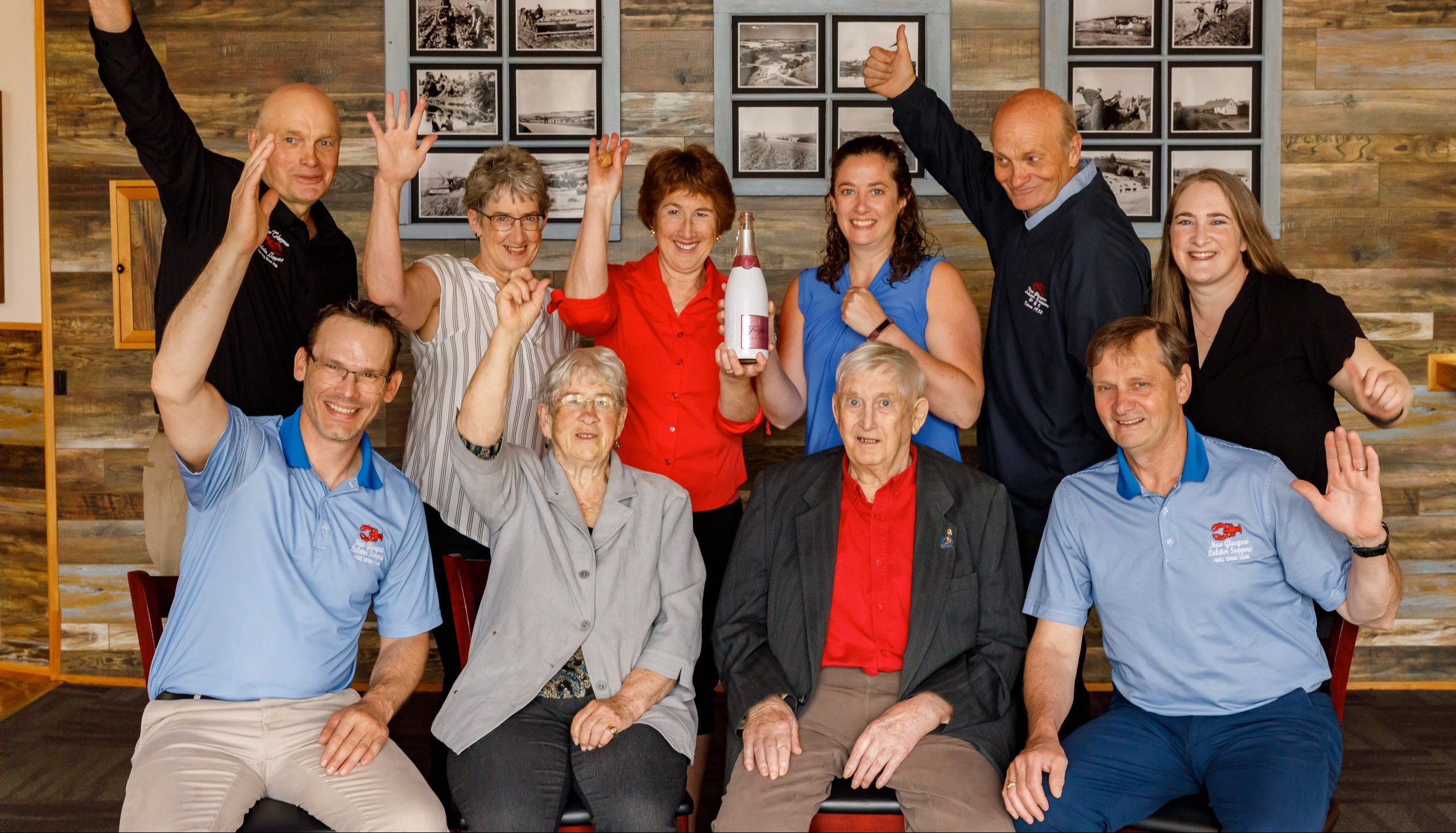 2023
Commemorating our 65th anniversary since opening our doors and becoming one of the oldest family-run restaurants in PEI!