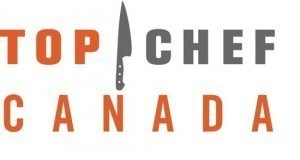 Prince Edward Island is known far and wide for it's food and recently that news has spread alittle bit further.Here on PEI we love our food and are proud of it. We would shout it from the mountain tops… if we had any mountains that is. But in this case the shouting was done for us. If you are familiar with the show Top Chef Canada you may have been watching this weeks season finale when the competitors found out they were being given five Prince Edward Island food products as part of their final Quickfire Challenge. Taking the spot light were Prince Edward Island beef, potatoes, mussels, lobsters and oysters. The beautiful dishes that the chefs created, WOWed the judges and sent the word far and wide that Prince Edward Island is more then just beaches and golf courses but is a food heaven for all to discover.
Having such a renowned show recognise the Island for what it is will draw much more attention to PEI's annual Fall Flavours Festival which gives travllers and food lovers alike a chance to explore their taste buds in a way no other place can. As a restaurant here on Prince Edward Island we pride ourselves in serving top quality products – Although some would comment on the simplicity of the meals we serve, we prefer to let the natural flavours of such delicious ingredients speak for themselves. Allowing that natural flavour be the first thing you taste and let it linger there untouched much like Prince Edward Island itself.
You can find the season 2 finale of Top Chef Canada on The Food Network.