Welcome to New Glasgow, Prince Edward Island! Noted as One of Canada's prettiest little towns in Harrow-smith Country Life Magazine. New Glasgow is a small village nestled in Queen's County, Prince Edward Island. We invite you to stroll our boardwalk and visit the establishments of "today". Pause at the many interpretive sites located along the way to enjoy a glimpse into our bustling community of "yesterday". Leaving behind their beloved Glasgow, Scotland in 1819-1820, families set sail aboard wooden saling ships such as the Alexander, to carve out a new life in a new land. Hence the name 'New' Glasgow. It is stated these early settlers, touching terra firma within a small cove on the River Clyde for the first time following a long and difficult sea journey, held a prayer meeting thanking God for their safe arrival.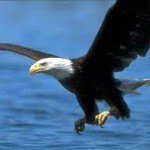 As you cross the bridge in the village, watch for osprey, bald eagles, great blue herons and other species of waterfowl that frequent these shallow waters. This area once boasted a profitable shipbuilding era, a time when wooden brigs set sail for other parts of the World. Please feel free to visit  The Community of New Glasgow or check out their Facebook page for local events and community happenings. (Insert taken from "New Glasgow. Today & Yesterday" brochure developed by The Community of New Glasgow Corp.)
Local Tourism Operations
Only 10 minutes from The Cavendish National Park you will enjoy the rich green rolling hills while you travel along the River Clyde. A picturesque landscape for visitors to relax and enjoy. Although it is a small rural village, New Glasgow offers a variety of accommodations, restaurants and the award-winning championship 18 hole Glasgow Hills golf course.
Accommodations in New Glasgow
Restaurants in New Glasgow
Shops & Attractions in New Glasgow
Golf (in New Glasgow or nearby)
Community Services
The New Glasgow Christian Church holds service every Sundays at 10:45 All are welcome to attend
There is a 90 amp (CS90) Electric Car Charging station located at right of the main entrance of the PEI Preserve Company – #2841 New Glasgow Rd.